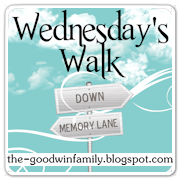 My brother.
My baby baby brother is getting married. It is no surprise. He has been dating the lovely Kim for close to 10 years. But, to have him call me and sound absolutely giddy that he is getting married was a special moment. Because we are ten years a part we actually haven't had a ton of time together since I left for college when he was eight.
But, my brother is precious to me. I remember the day clearly I learned he was coming into the world. Yes, it is true I cried tears of saddness...at first. I remember the day he was born and making his a smily face poster to greet him when he came home from the hospital. I remember checking on him constantly to make sure he was breathing and waking up with my mom in the middle of the night for feedings. I remember being so sad I had to start the 4th grade after he was born (
my mom was thrillled to get her baby back
). I loved our trips to Disney World, Callaway Gardens, Clara and Rays and watching him learn to ride a go-cart.
As he got older I loved being greeted when I came home from school with his art work and getting to watch him be adventurous outside. I especially had a blast watching him play lacrosse.
I have prayed for his life always as I know with a few moves to various states he has gone through plenty of ups and downs. I was always wishing I could be closer or more in touch to support him through the tough times. And as he has made the journey of life I have watched him struggle with defining his gifts and talents and channel them into a vocation - but I continue to hope that he reaches for the stars and trusts that he is capable of anything.
I will pray for his soon to be marriage daily and I look forward to finding ways to support and encourage him and Kim as they dive into this phase of life. Loving you, Keyes Wright Clemons!
*
Wednesday's Walk
is when you take a walk down memory lane and blog about a favorite memory, old pictures and pre-blog events. Joing the fun!